A little more about me...
I have been working in the fashion apparel industry for 25 years and creating wardrobes for executive men since 2010.
I'm passionate about crafting fashionable, functional, and comfortable wardrobes that create the right impression for my clients.
Having been a corporate executive myself, I know how valuable your personal time is. It should be spent enjoying your family, friends, and outside interests.
Twelve years ago, I decided to provide value to fellow executives by taking the work out of looking great. I've never looked back!
My clients often comment on how simple it is to dress for every occasion because of the versatility of their wardrobes.
Over the years, I have personally observed how people react to others in business situations. Time and again, I have watched the well-dressed person overcome objectives and close deals more efficiently. I believe that one of their influencers is how they are dressed. They seem to command the room more quickly, and their ideas are more readily accepted.
My primary focus is to develop a multi-functional wardrobe that serves my client's needs.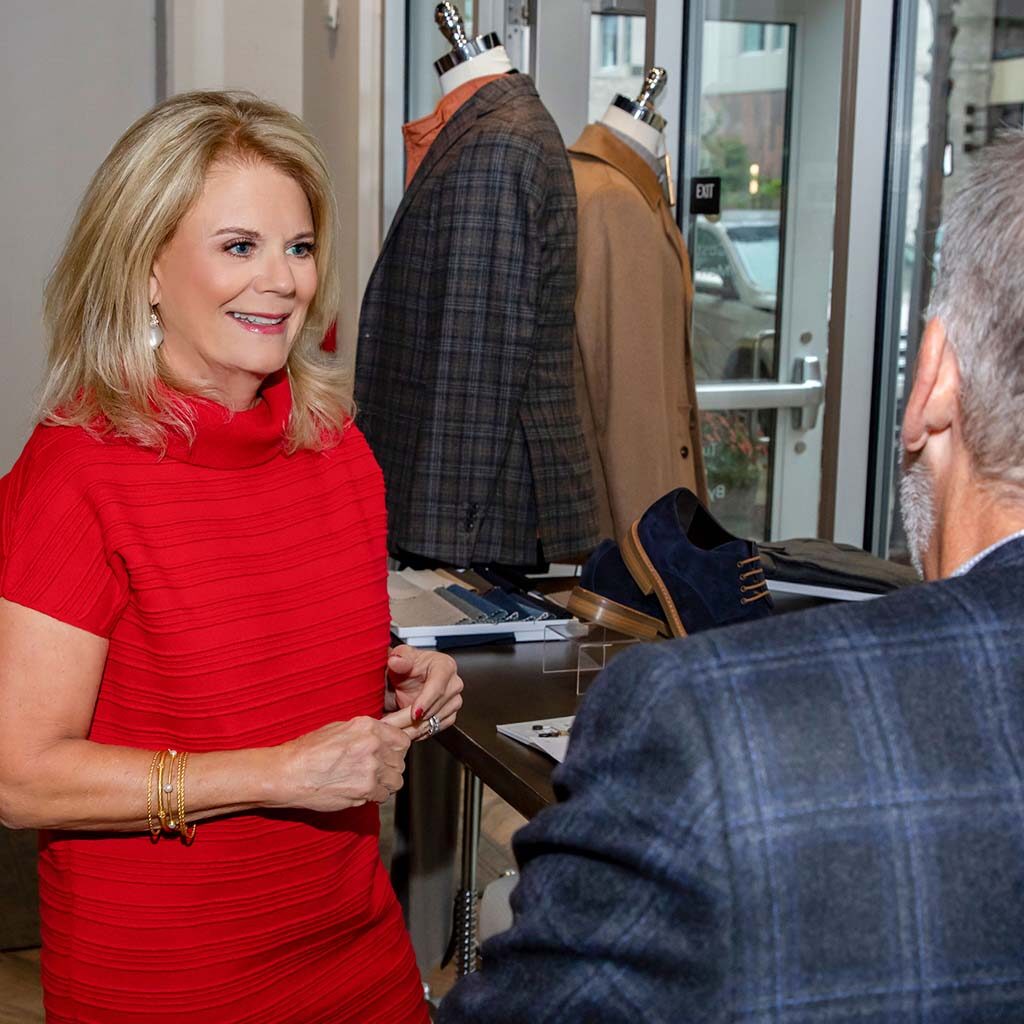 The work that I do is not about selling you clothes.
It's about creating an extension of your personal brand through your wardrobe.
I plan, coordinate, and help maintain your wardrobe, so you are perfectly attired for any situation – business, casual, social, or formal.
Our first appointment is where I get to know you and your clothing style. We talk about what you have in your wardrobe that's working and what's not. Then we'll determine where there might be gaps that I may help you fill.
My goal is to create a versatile and easy wardrobe for you to work with, one that fits your body type and clothing needs along with your personal style.
The result is a wardrobe designed by you, for you.
Professionalism. Quality Selection. Convenience.
Custom concierge services that take your goals and interests and make them a reality through your wardrobe.
A well-curated wardrobe that meets the majority of your life's opportunities.
An expert in custom luxury apparel that will build a personal style for your brand.
The process to be fun, efficient, creative, and custom.
A Professional Clothier can simplify your life and save you precious time.
Discover A Custom Experience